Our mission is to grow representation for the artists of Western New York.
The C. Stuart and Jane H. Hunt Art Gallery, founded in 2022, is a new commercial gallery space located in the historic Brisbane Building* in downtown Buffalo. The gallery, founded by Peter Hunt of Hunt Real Estate, has formed a novel partnership with the Buffalo Society of Artists (BSA), and students from UB's Arts Management program. Named in honor of Hunt's parents, the gallery embodies the resurgence and revitalization of the Queen City.
The pandemic stalled access to the arts, but the Buffalo artist community never stopped creating. Hunt Gallery is opening with a mission to support and represent Western New York (WNY) artists. Artists from the BSA organization and WNY region will be given a venue to exhibit and sell their work both in person and online, as well as provided a revolving studio space for six artists, free of rent.
*For more information about the historic Brisbane Building or opportunities to lease space, please visit us at www.thebrisbanebuilding.com.
Gallery Manager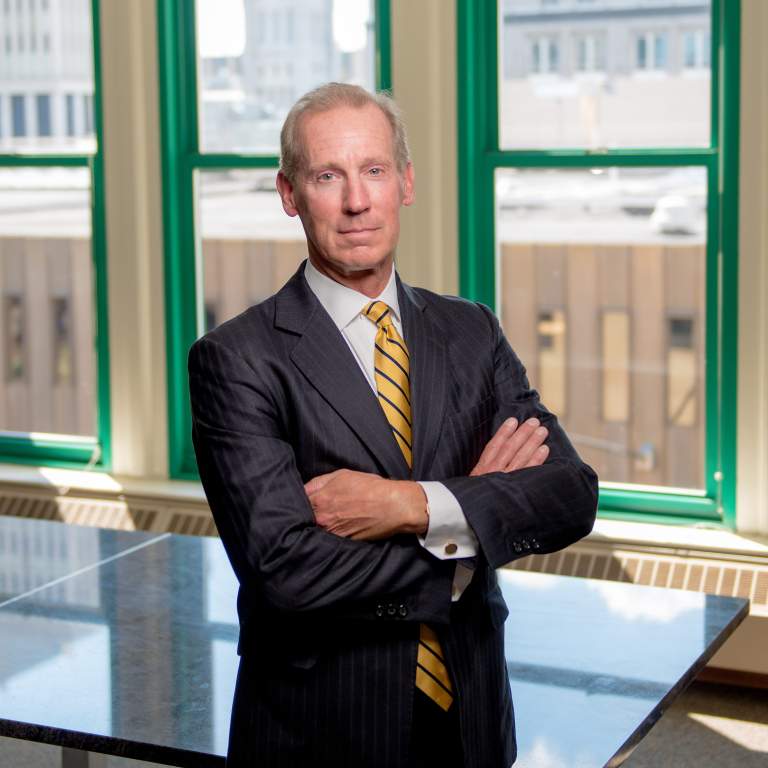 Executive Director