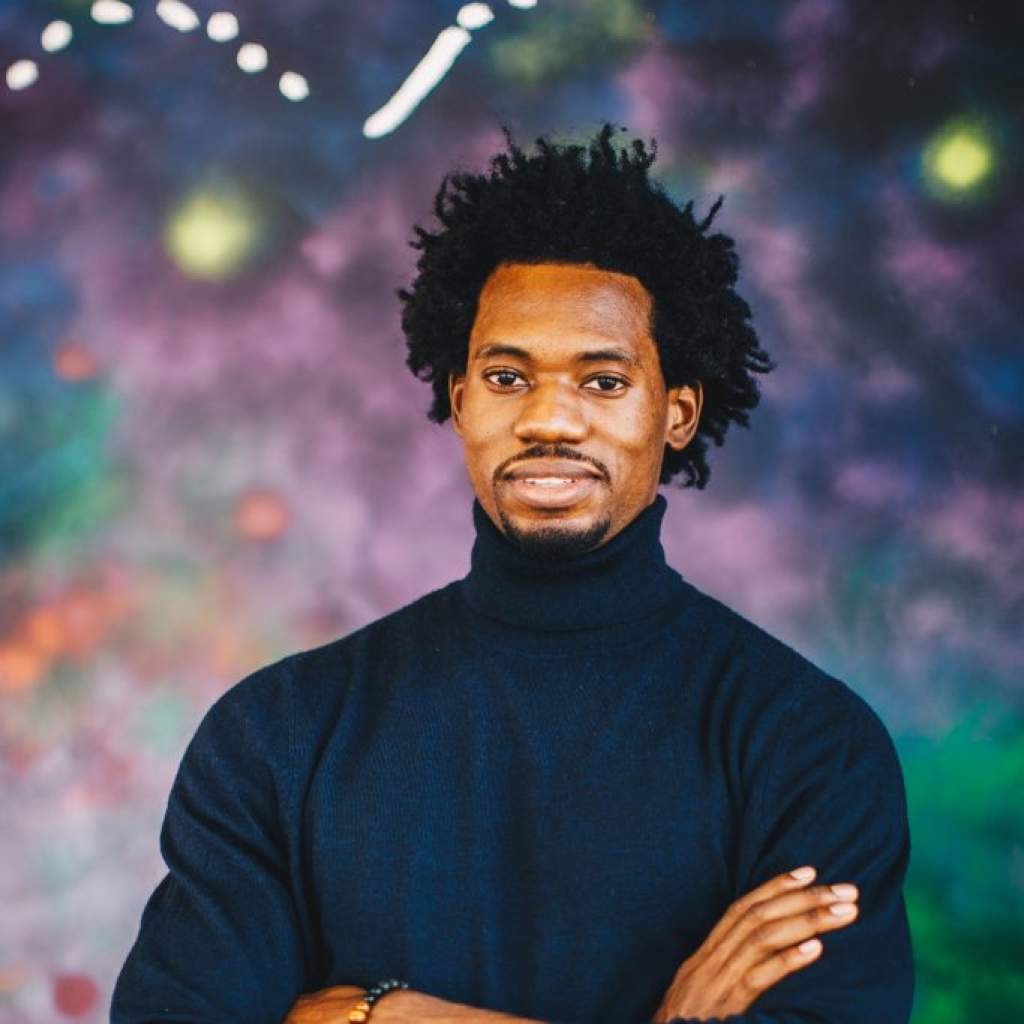 Jalen Law
Jalen has been an artist since the age of four. He's always been interested in different forms of creation, including painting, drawing, and sculpting. In his sophomore year of college, he decided to create his own business around his artistic talent. Since, his path has expanded into many different directions, in particular with creating murals. His first mural was a City of Buffalo initiative to honor essential workers during the COVID-19 pandemic — the piece was a 5'X10' aluminum panel honoring doctors and nurses. Then, the Niagara Falls Heritage Center approached him about creating a portrait for their Niagara Falls Murals initiative, leading him to create his Calvin "Pop" Porter mural.
Common themes in Jalen's work include utilizing technology and digital arts, including audio and video stimulation, to allow all types of people to engage with his pieces.
Currently, he is working on a research-based art program called the Emotional Intelligence Program to equip students with social and emotional tools that will assist them inside and outside of the classroom.